Project Vision & Goal: Global Coffee Cafe sought to build innovation and customer convenience with a mobile ordering app while still maintaining a personal, small-town, company feel. Many large competitors had the resources to build mobile booking apps at the risk of being impersonal and hard to navigate.
*Note: This project is still in drafting with a further menu build-out in the future.
Tools Used: Adobe XD, Figma, Adobe Illustrator, Adobe Photoshop
Stakeholders: Cafe Owner, End Users (local cafe customers)
Role: Lead, UX Designer — Visual Design, Research, Prototype Design
Duration: 6 Months
Challenge: In the design process, we looked at a goal-directed design approached and answered some questions.
Who were our competitors?
Who is our primary audience?
Which users are most important?
User Research and Journey Map
Goal Statement: Our mobile ordering app will let local customers place orders in advance which will affect users who have a busy schedule by letting customers skip lines and order online. We will measure effectiveness by tracking order quantities and repeat orders through the app.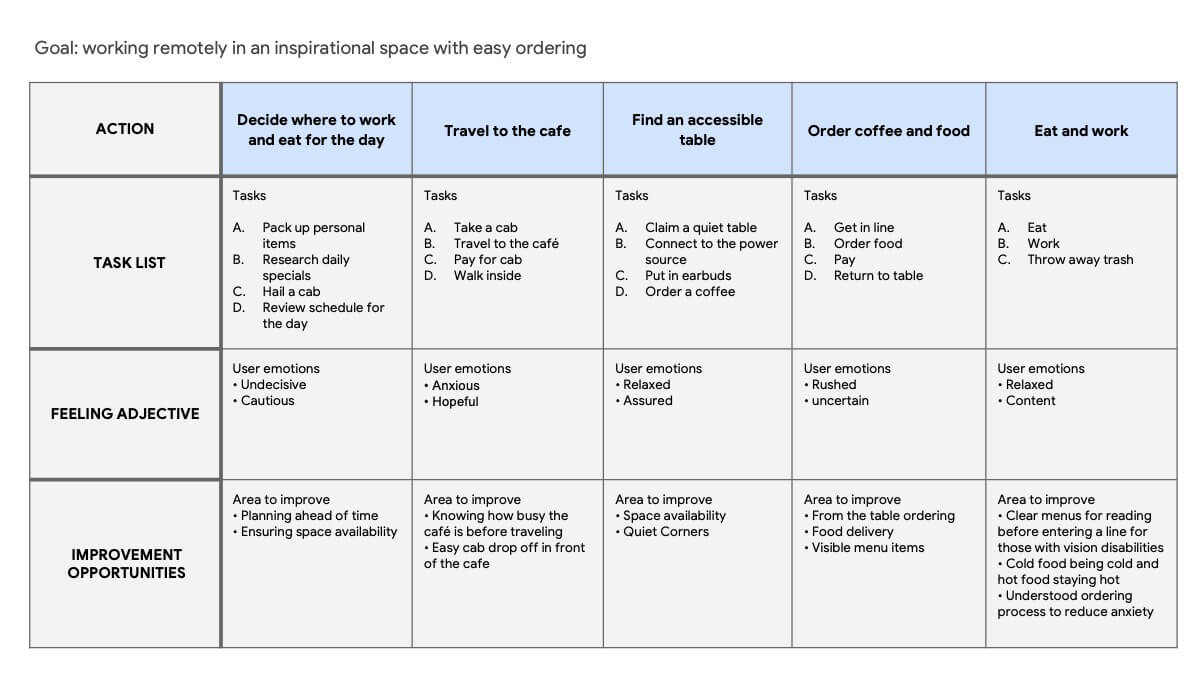 Summary
Goal: Compare the user experience of competitors' mobile apps and website experience. This allows us to know the experience of apps and websites and know their weaknesses and strengths.
Our larger competitors had the resources to build intuitive apps and convenient resources while our smaller competitors have built a steady customer base who would sacrifice convenience for supporting local.
• The larger competitors are able to support their business with technology to increase the user experience. – Ability to order online, earn rewards and be easier to use.
• The smaller companies, however, are able to be personable, offer personal deals (Like name of the day giveaways) be active in communities and cater to specific needs.
Competitive gaps included: 
• Technology Assumptions
• Online ordering
• Customer user walk-throughs
• Accessibility on mobile, web, and app
• Design across product
Opportunities:
• Technology to support customer convenience with the intentionality to support local and personal experiences.
• Providing the technology to ensure the customer is not sacrificing to come to us, we can ensure that our personal experience will make them a returning guest.
• Improve accessibility for all.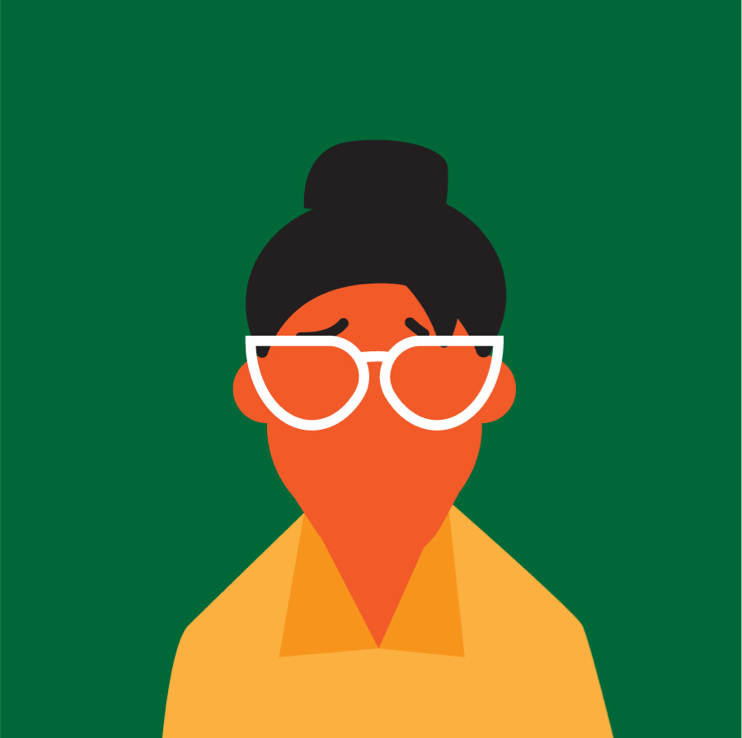 "I'm moving up the corporate ladder one step at a time."
Angel Alania
Age: 28
Education: BA
Hometown: Grand Rapids, Michigan
Family: 1 cat
Occupation Marketing professional for a corporate company
Goals
Increased responsibilities and respect in the workplace
Finding affirmation as a young professional
Paying off student loans
Frustrations
"Excessive expenses without cause can be frustrating"
"I hate being forced to dine in subpar places than my colleagues"
"I hate waiting in line with unexpected lines."
Angel is seeking to make mature decisions as a young professional. The days of fraternities and late nights are over while Angel seeks to pay off student loans and grow in the corporate world. It can be frustrating to not live like other colleagues that lunch at expensive places, but Angel enjoys a good hidden gem and appreciates the local places.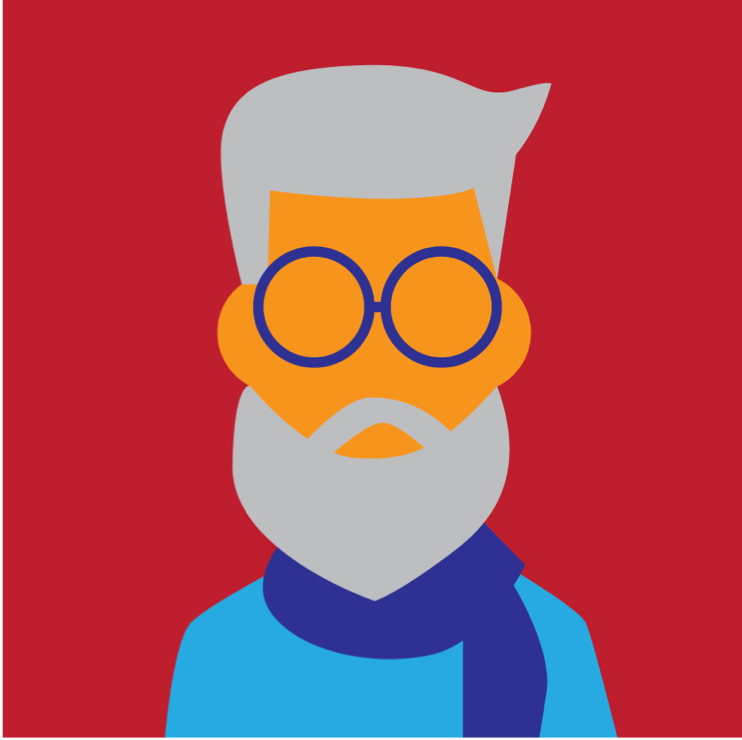 "Inspiration is always around if you are patient enough to look for it."
Roan Wilkinson
Age: 56
Education: Masters, English
Hometown: Pittsburg, Pennsylvania
Family: Partner
Occupation: Freelance Writer
Goals
Enjoy a flexible work schedule without being tied to a cubical space
To create inspirational content that provokes thought
Maintaining a simpler life
Frustrations
"It's difficult to find the right atmosphere for writing without a lot of noise."
"I hate to feel rushed with impersonal relationships"
"Technology that is hard to navigate is frustrating."
Roan is an accomplished writer who seeks a simpler life that the rush of corporate world. Finding inspiration in social environments, Roan enjoys observing the world and creating relatable content. Calm spaces that accommodate Roan's flexible schedule allows for deep connections and a sense of belonging.
And Lo-Fi Prototyping: Large buttons and clear illustrations show the coffee building process allowing customization and detailed direction.
Using an earthy color pallet, Global Coffee Cafe was built on a full farm to table approach.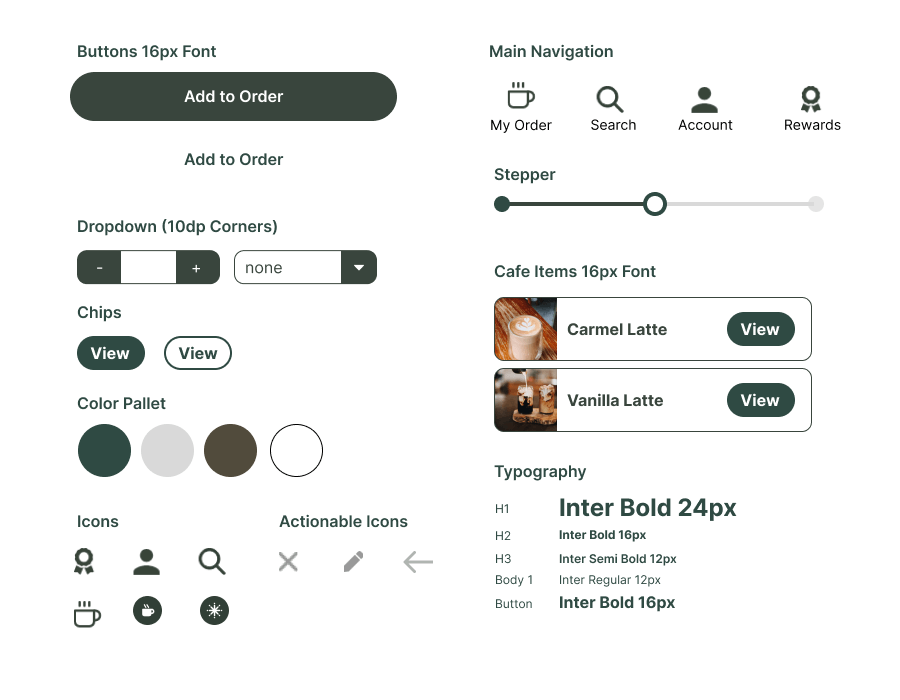 Accessibility Considerations
Consideration for Visual Disabilities
Cafe lines can be long and menus hard to read and understand quickly. By providing an alternative ordering option, a customer can order with simple steps in an easy to read way.
Consideration for Allergies
Allergy information can be hard to determine based on simple menus and quick descriptions. Throughout the ordering process, a user can click in and view nutrition facts and allergy information quickly.
Consideration for Language Preferences
With a diverse Dover, DE population, the coffee cafe ordering app could be easily adjusted to fit a variety of languages with the same illustration context.
Research Questions
How long does it take for a user to order a coffee drink from the app?
What can we learn from the user flow or the time that users take to order a coffee?
Participants
5 participants
3 female, 2 male. Ages 23-58
Methodology
10 minutes per participant
The United States, remote
Unmoderated usability test
Users were asked to perform tasks in a low-fidelity prototype
Key Performance Indicators (KPIs)
Time to order through the app
Conversion rate
System Usability Scale
Users were asked to perform tasks in a low-fidelity prototype
Themes, Insights, and Recommendations
"I am confused. I can edit but all of the options are not there. I could just build a new drink and replace but that seems like a lot of work." – User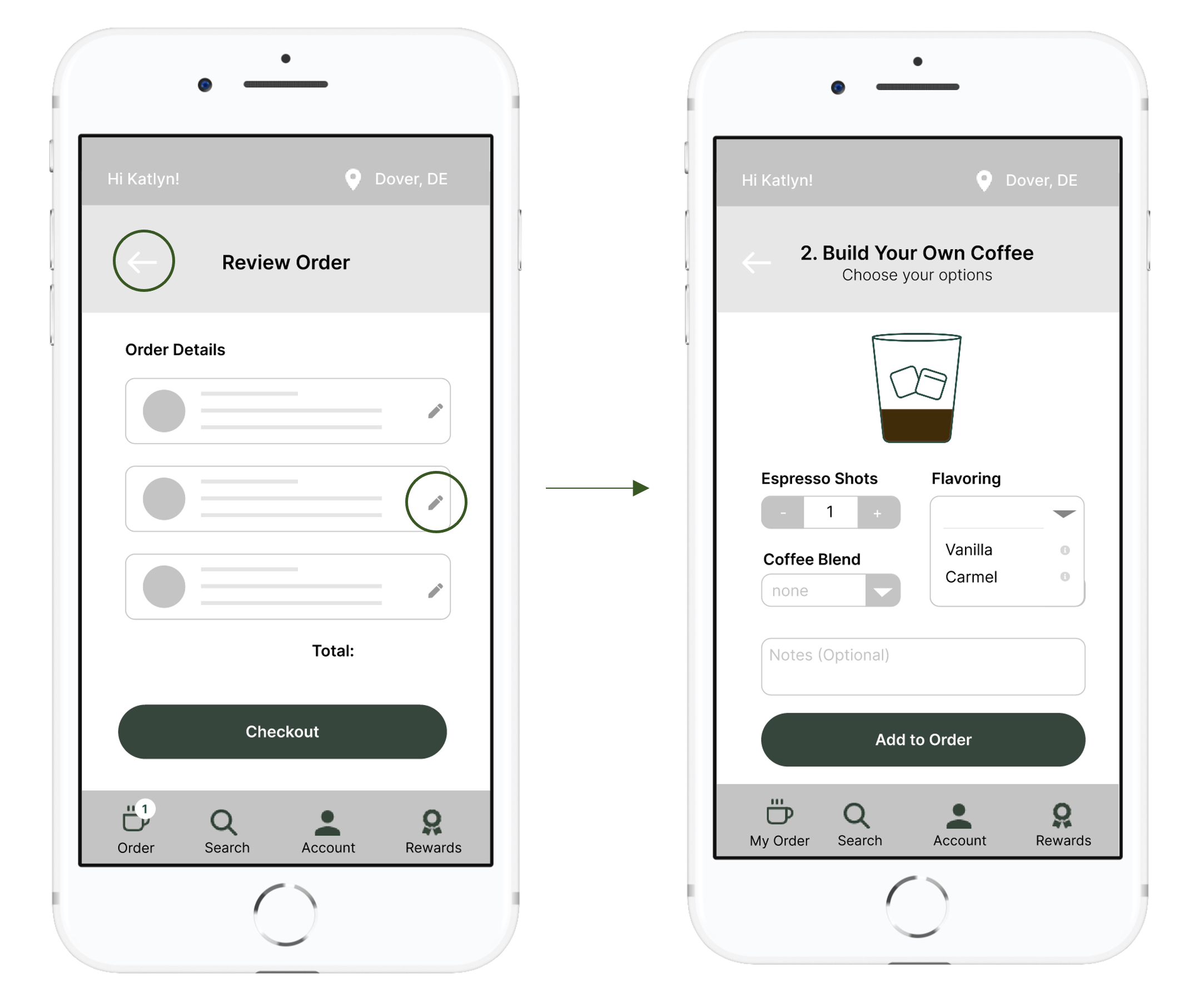 "I would find ways to display ingredients for those with allergies." – User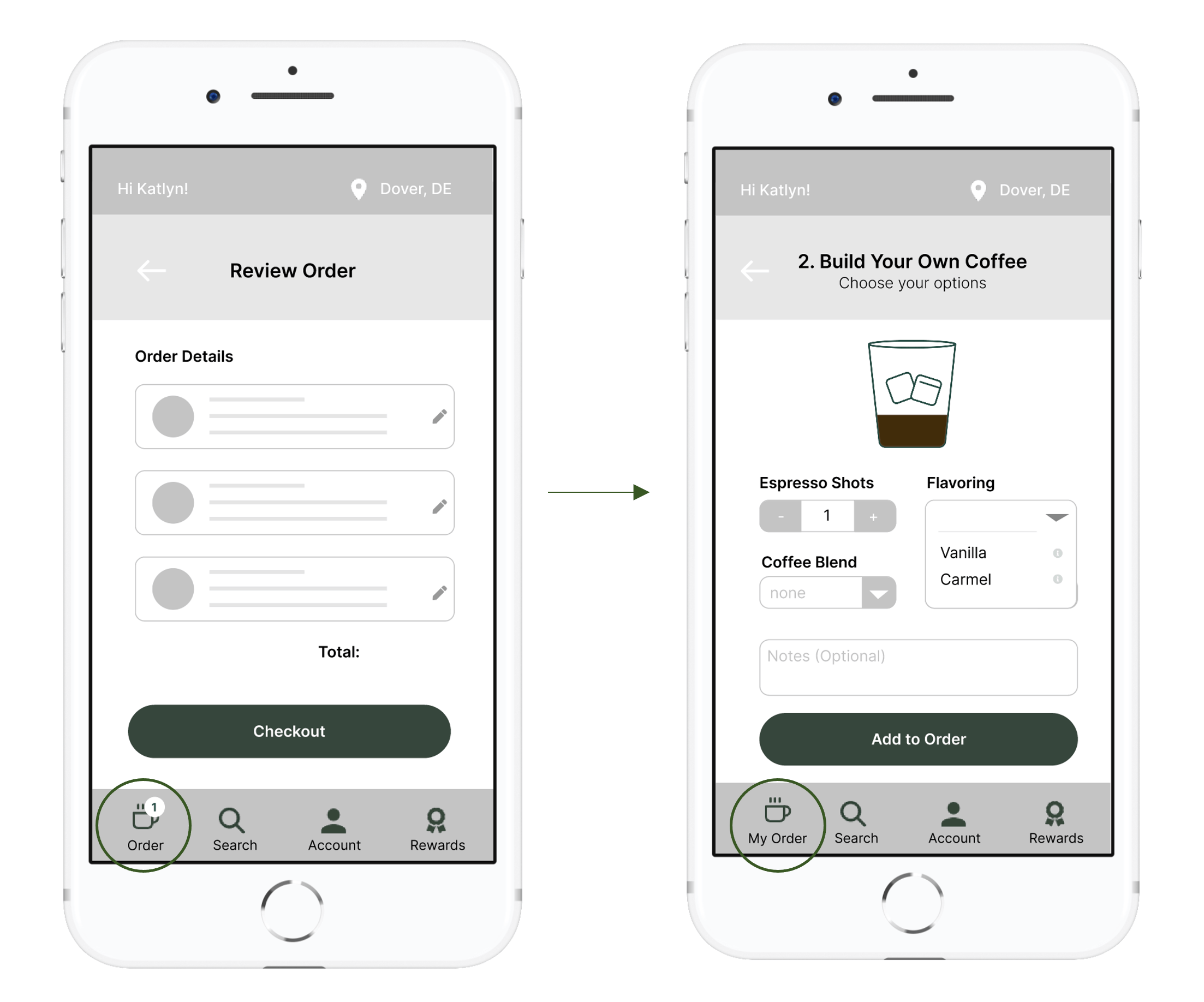 "The order button is confusing. Should it be your current order or how to order overall?" – User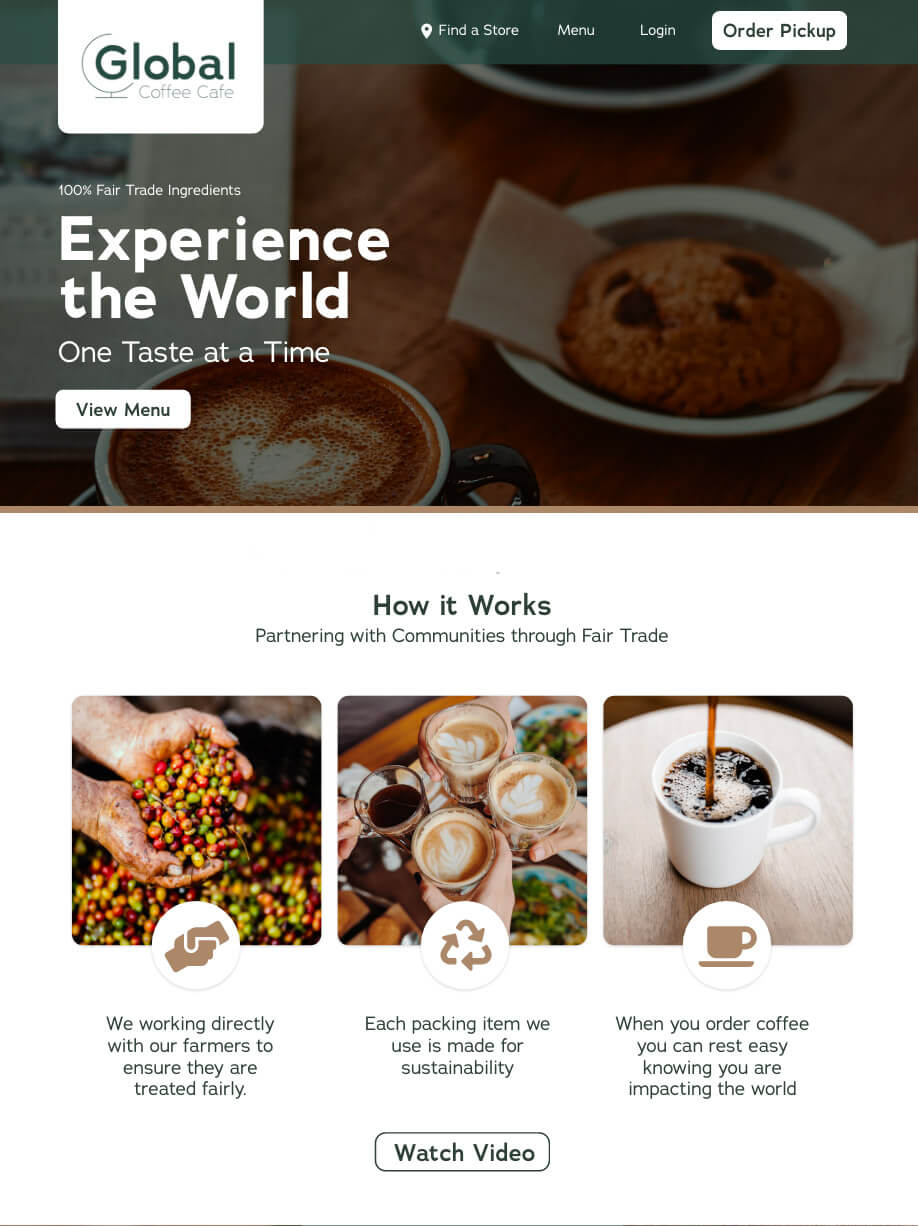 In addition to finalizing the app, a website design was needed. View a high fi website prototype built in Adobe XD.
View Website Prototype
in a fast-paced world, it is important to capture convenience and personal connection in the dining and hospitality space. Global Coffee Cafe has a promising future by allowing customers not to sacrifice convenience for personal connection and small-town support.
The next Steps include:
Further development and soft launch of app
Release to sample audience and test
Larger release after evaluation
If you have any questions or would like a more detailed outline, contact me!